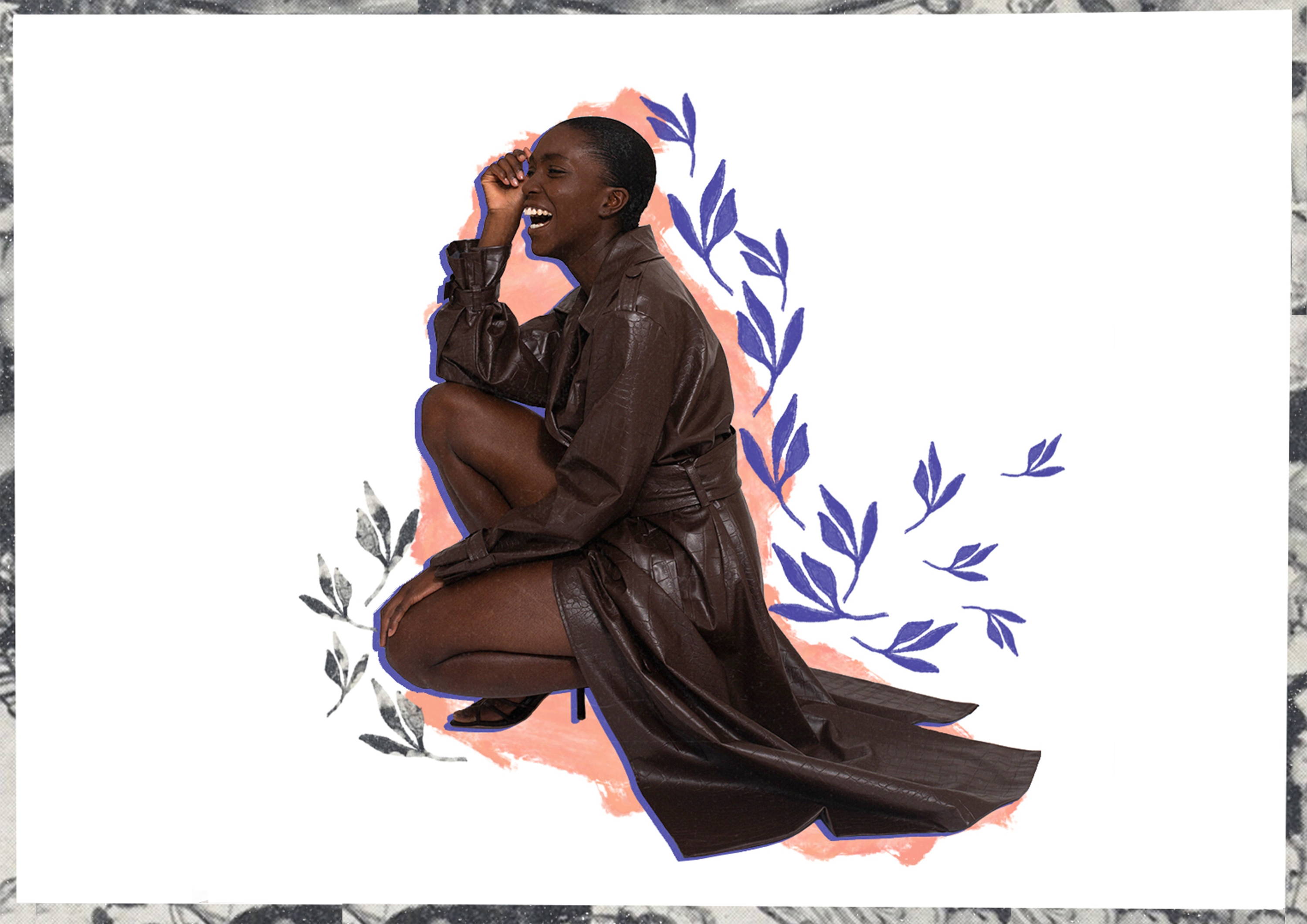 The first drops of rain have started to fall. Boots and sweaters replace sandals and summer dresses. You try to convince yourself that you are longing for fall and accept that summer is over. After all, who doesn't love to light candles to brighten up dark evenings, a warm coffee by the fireplace and a cosy movie night all snuggled up in a blanket? Hold on. Fall is not all darkness and cold. This inbetween season calls for the embrace of neutral colors and bare legs. Not too bright, not too dark ; Not too covered, not too exposed. It is a season of balance. Balance of the elements, balance of time, balance of the mind. Our collection is here to make you face autumn in all sophistication.
The color palette of this collection is earthy, with a warm chocolate brown, hints of burgundy, purple and light pink, almost in the likes of a french pastry. We have mixed a bold floral print with a crocodile embossed vegan leather and a soft silky fabric. We ornated some of the pieces with metal belt buckles and pearl details, that pair perfectly with our August collection.
For this collections's campaign, we decided to collaborate with the US artist behind the instagram account @fruitsaladfruitsalad, Kylie Garrett, known for her distinct fashion photography illustrations. She finds inspiration from nature, shapes, vintage photos and contrasting colors, which very much influenced the artwork for this campaign and helped emphaize the essence of this collection. Time to enter fall on a bittersweet note.