HANNA STEFANSSON x AÉRYNE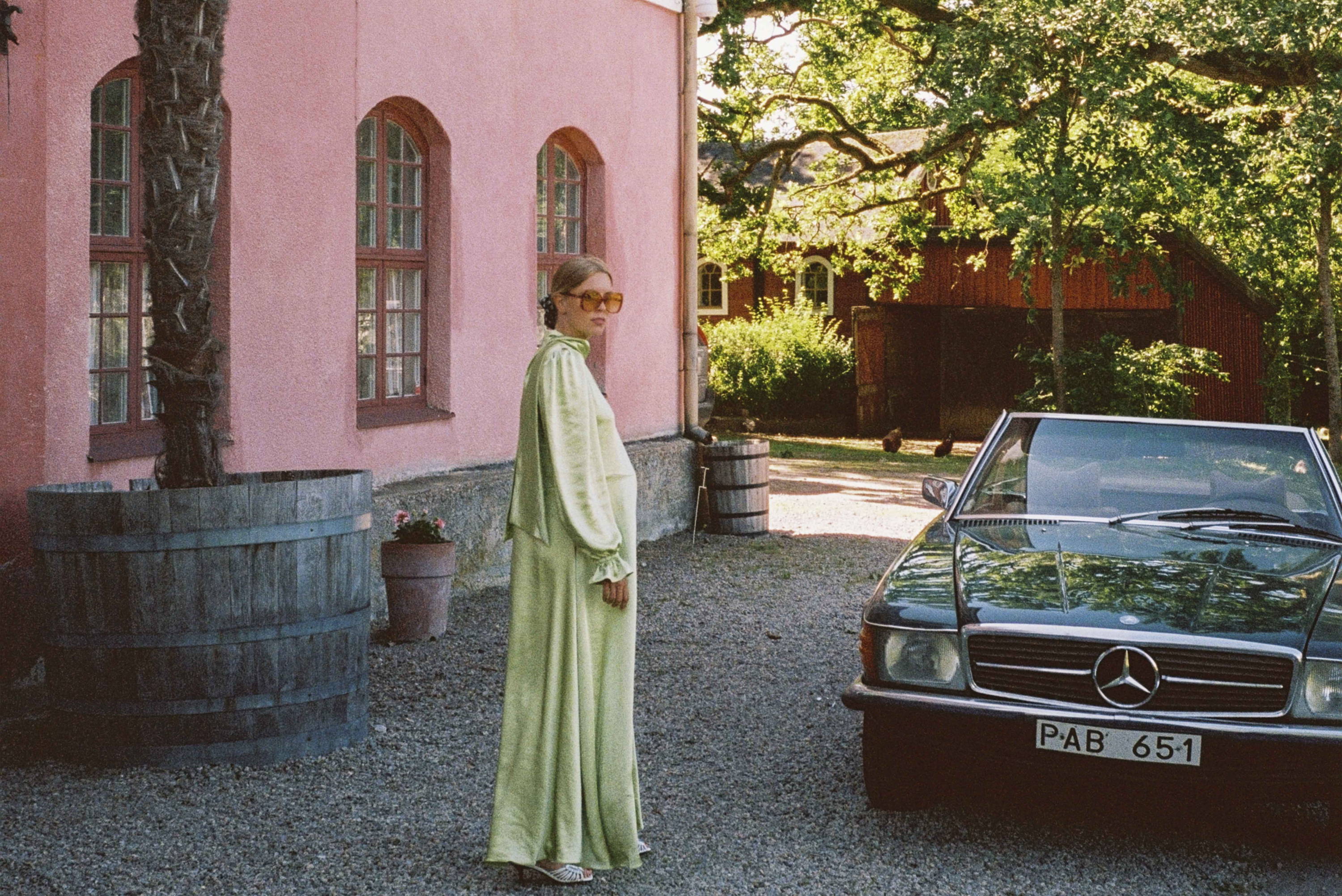 My collection for Aéryne being the first design collaboration for the brand, I wanted to create something special and authentic, that represents my style but also captures the typical Southern European vibe. My collection is a tribute to the "Dolce Vita à la Française", that evokes this feeling of serenity and joie de vivre that the French Riviera has the power to instill in all of us. I wanted to create a collection that made me think of picnics in the South of France, with a little flirt to the 60s and 70s that I love, with breezy colors inspired by nature, without any specific season in mind.
We used a tint of light green that perfectly reflects the sunshine on its surface, a golden jacquard that scintillates in a demure way and a crispy white that breathes freshness. When you look at the pieces, you can picture a small village with a picturesque café, where you drink a glass of rosé while letting the sun kiss your cheeks. You can hear the grasshoppers sing and feel the smell of lavender. Those are some precious moments, in all their simplicity. To capture that feeling, we shot the collection in Hoby Kulle Herrgård in Sweden, where you can find a pink castle that reminds me of Nice and its surroundings.
The garments are designed for a retro style, with details typical of the time and a modern accent. Every piece is crafted on demand, making each garment unique to its owner. The fabrics selected for this collection are made out of high quality leftover fabrics or yarns, mainly from Italy. I created the collection based on the materials available, to have a minimal impact on the environment, following Aéryne's sustainability model. I love the pieces and I hope you will too!
With Love,
Hanna Stefansson