FEMPIRE TALKS WITH ALEXIA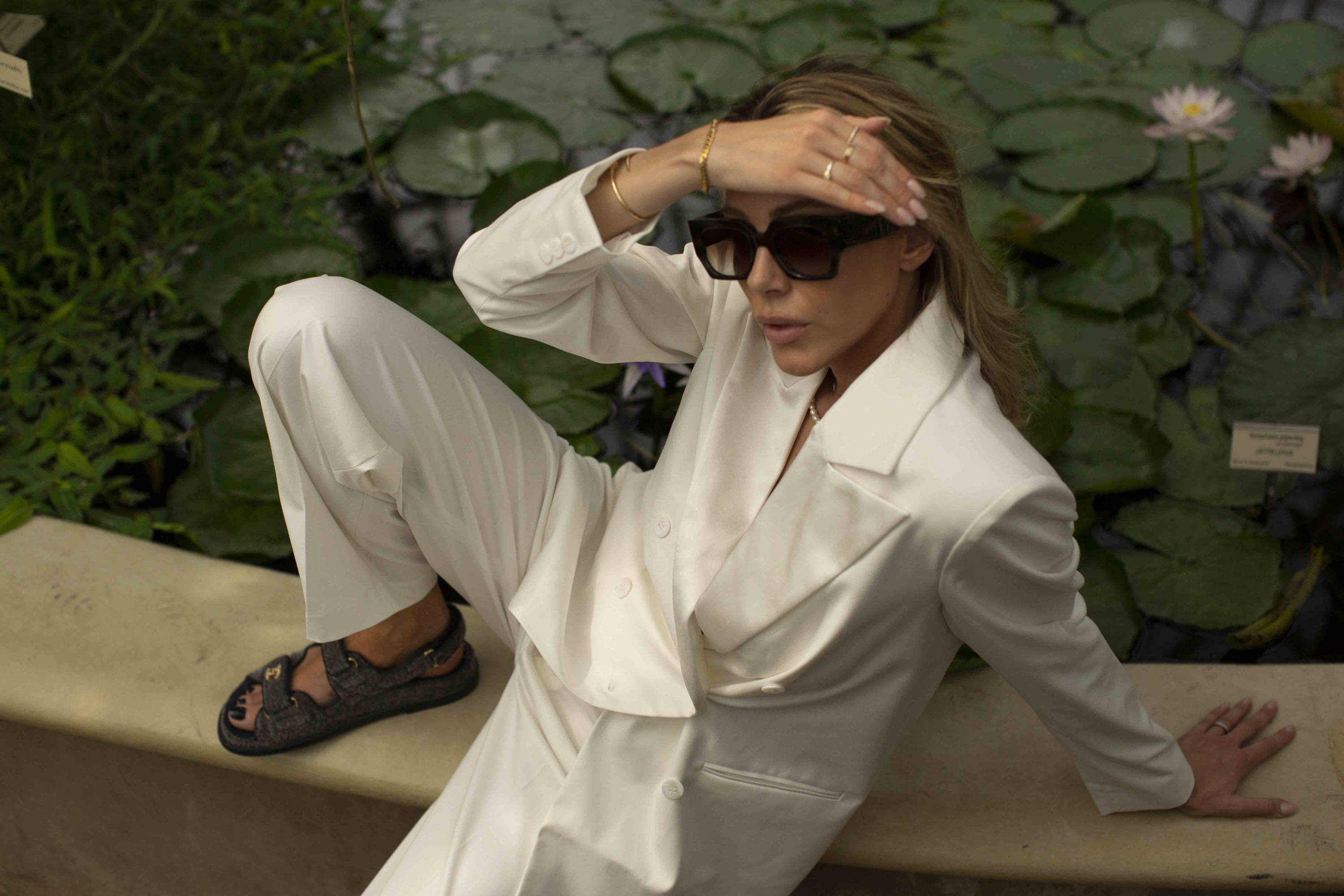 We don't take fashion too seriously, but we do like to discuss more serious topics on our platform. We bring in women with different backgrounds to share their experiences and achievements, to hopefully empower other women in their own battles. This month we are introducing Alexia Kafkaletos, a Swedish influencer that we admire for her strength, her heart of gold and of course, her style.
Alexia is a style icon, but also a supermom of 3. Her story is about finding your inner strength to fight set-backs in life, in her case her daughter's illness, and in the process, finding your true self. Read more about Alexia and her inspiring journey through her interview.

What does style mean to you?
Style is my way of expressing myself. An extension of my personality. However, I cannot say that my style can be put into words. Sometimes it is playful and very colorful, sometimes it is minimalistic. It depends on my mood if I feel happy, sad, etc. I am happy 99% of the time though.

Some garments have the ability to make you feel a certain way. Do you have any such garments in your wardrobe?
Absolutely! As I wrote before, the clothes reflect the inside, sometimes you feel cool, cute, sporty, business, etc. For example, I have a wonderful blazer with a marked waist and sharp shoulders, it makes me feel feminine and confident, powerful and very cool. Then I have a silk dress with a very beautiful fit that gives me a romantic and lovely look.

What style from Aéryne's latest collection brings you the most joy, and why?
I am completely blown away by the latest collection - it is the most beautiful collection I have seen! If I need to choose just one piece I have to say the orange dress, my God what a piece! It makes you feel feminine, sexy, beautiful and you will get overwhelmed with compliments. And let's not forget to talk about the wide sleeves!
Where do you find inspiration and strength in difficult periods of life?
100% through fashion. It may sound crazy, but my interest in fashion and inspiring others has been a contributing factor in being positive and happy during the difficult years. Something that can be considered "superficial", but has been a big reason why I managed to keep my head above the surface. I like to sit down with a fashion magazine or scroll through my favorite shops online (ofc Seezona hihi). It helps me to let go of bad thoughts and focus on the little fashion bubble that I love so much. Then sharing it with others via my own channel is a dream!

You inspire so many through your style and values. Do you notice that the interest in fashion has been passed on to your daughters?
Yes, I do! Lol. It is impossible to say anything about how they dress these days. They keep a close eye on what and how they should dress, even if I try to not talk about fashion so much with them.

What values in life and style would you like to pass on to your daughters and other young women?
I would like to embrace all women who have fallen into the path of the negative impact that social media can have. I want to teach them to find the strength in themselves to handle setbacks they may get in life. The most important thing I want to inspire today's women, both young and old, is that they should try to find themselves and dare to be the person they want. Also, that they don't need to compare themselves with anyone other than themselves, trying to become a better person for their own sake.

Women you are inspired by at the moment?
Matilda Djerf
Sania Claus Demina