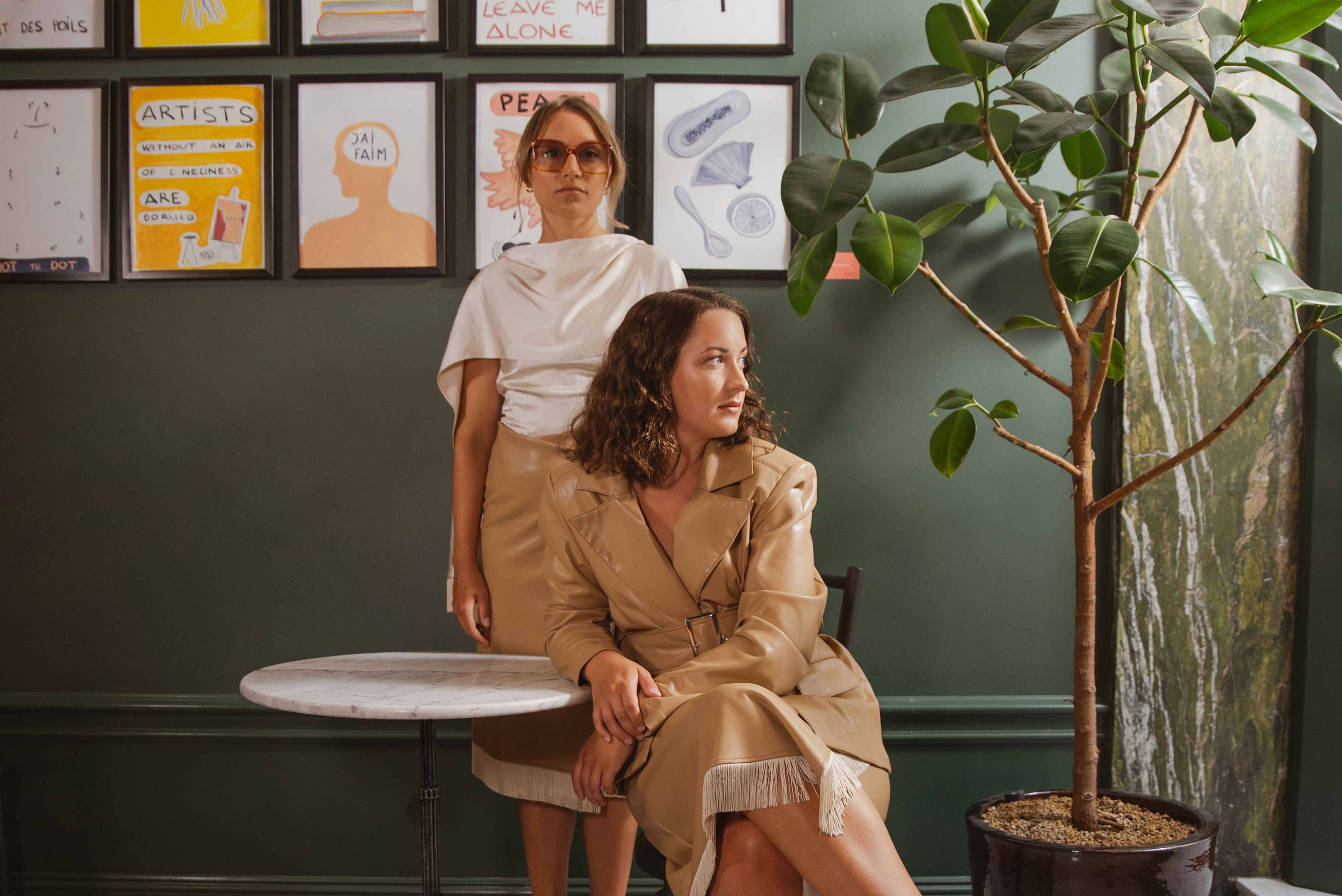 A collection in the light of solidarity

In April, Aéryne made a collaboration with Tradera and Radiohjälpen to raise funds for COVID-19 victims. The winners of the campaign would be the faces of our Summer collection campaign.
When COVID-19 reached the status of a global pandemic, Aéryne decided to make its contribution to a relief effort, organized by Tradera and Radiohjälpen. Agnes and Beatrice were the lucky winners and got to be models for the day. The results were these beautiful campaign images, that show how great our collection looks on all women.
The collection is a delicate yet edgy mix of summery pieces and workwear. The color palette is quite neutral, with some light pink, white, camel and denim blue. We decided to add some intricate pearl and fringe detailing throughout the entire collection to create contrasts, making each pieces a little bit more special. We also mixed a soft silky fabric with poplin, vegan leather and denim, to create a balance between flowy fabrics and more structured ones.
Through all these contrasts, the collection epitomizes the contradicting feelings August awakes in us. It is a praise to the last days of summer and the welcoming of a new season.