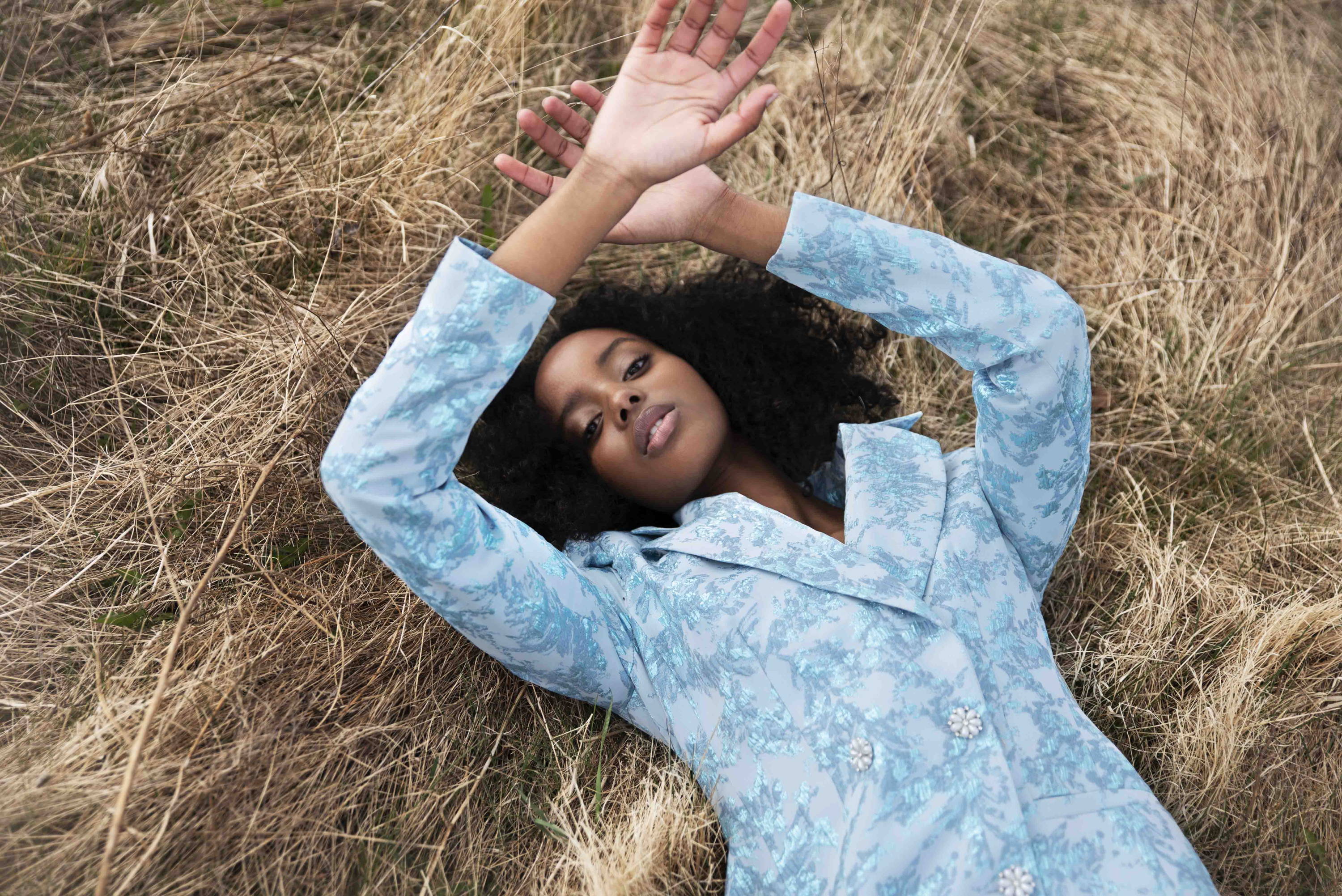 The April collection epitomizes the awakening of nature and our senses. The feeling of the sun on your skin, the fresh breeze in your hair, the blossoming flowers in the trees and the pastel colors slowly taking over the dullness of winter. A feeling of warmth overtaking our bodies and laughter echoing on the streets. The longing for summer is soon over.
The Inflorescence collection represents all this in the selection of colors, materials and designs. A pastel green, silky fabric is in the center of the collection and is both smooth to the eye and on the skin. It represents the transition to cheerful, warmer days. A light blue jacquard fills your lungs with a feeling of spring, through its peaceful shade and flower pattern. To contrast, we have a silver jacquard, reminding of the cold, darker nights that still prevail. A white faux leather is introduced as the catalyst, bringing an edge to this otherwise romantic collection.
The collection is versatile, mixing pieces that can be worn on a daily basis with more elevated pieces to dance the night away. It is feminine without being too girly, timeless but not classic, poetic yet strong.